I did a rebranding for the InVia organisation that helps female refugees in Germany, and especially in Munich and represents their interests. They needed a better design for the website, a new logo and new identity. 
Here I designed new logos.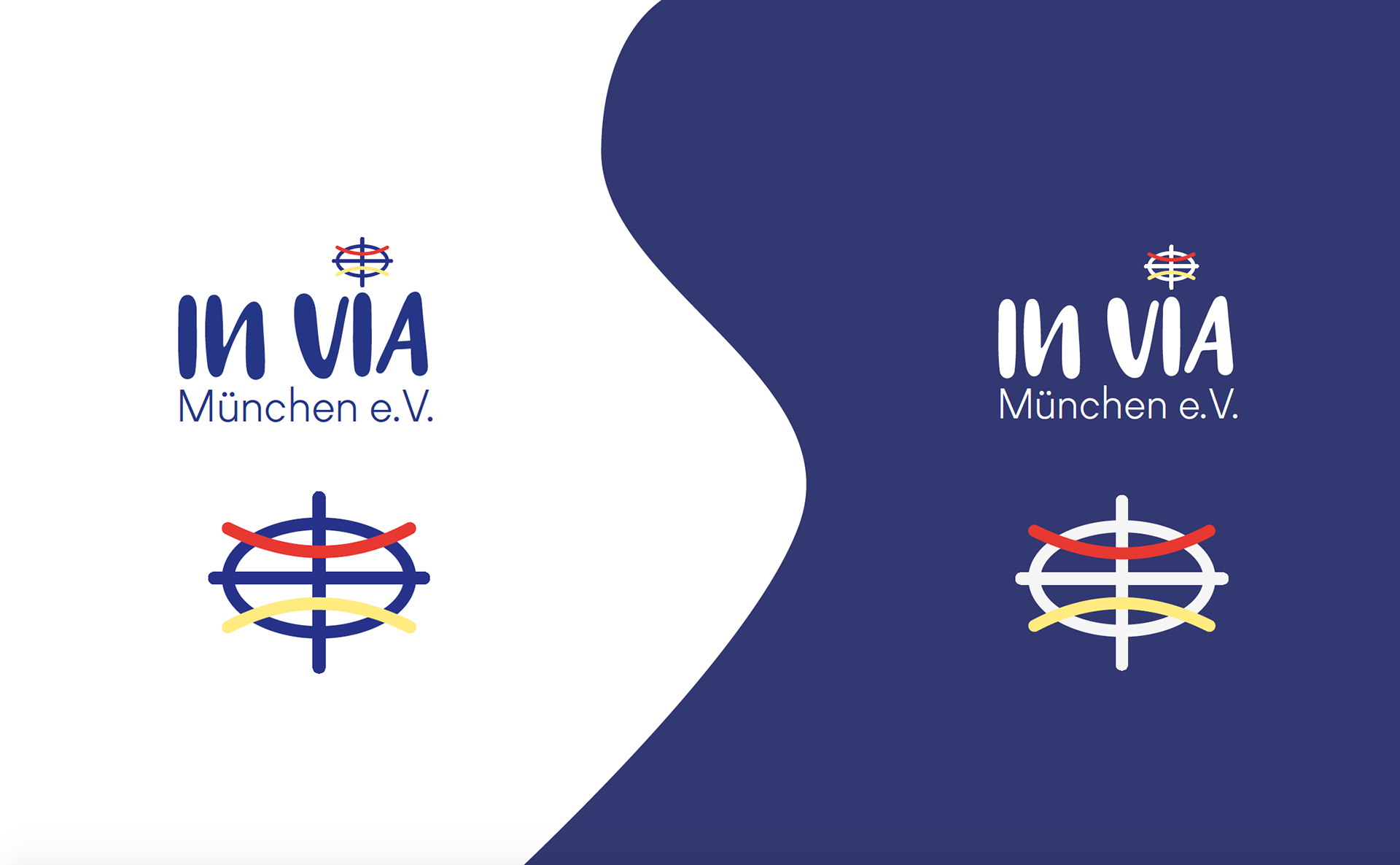 Here are some visuals for the website.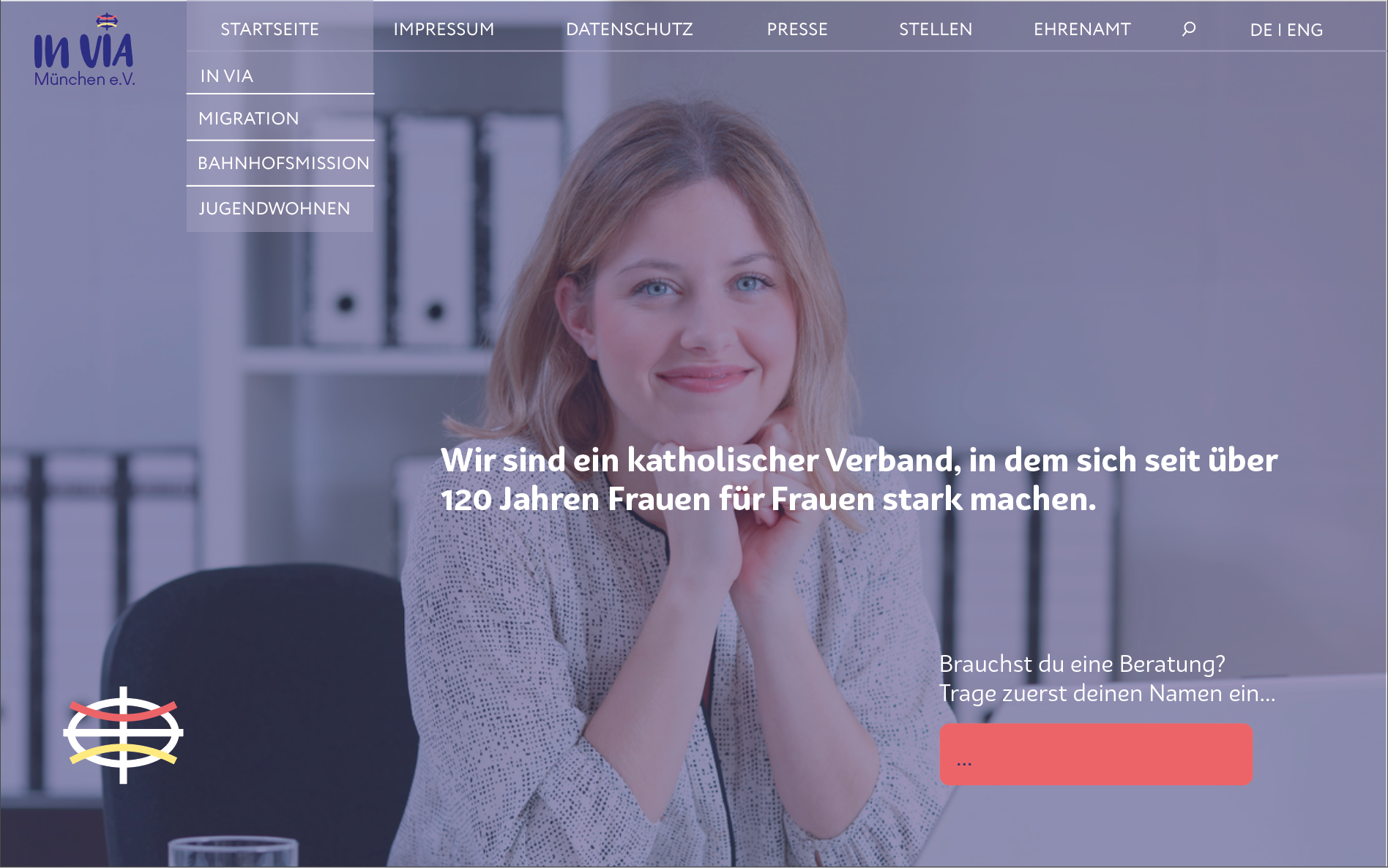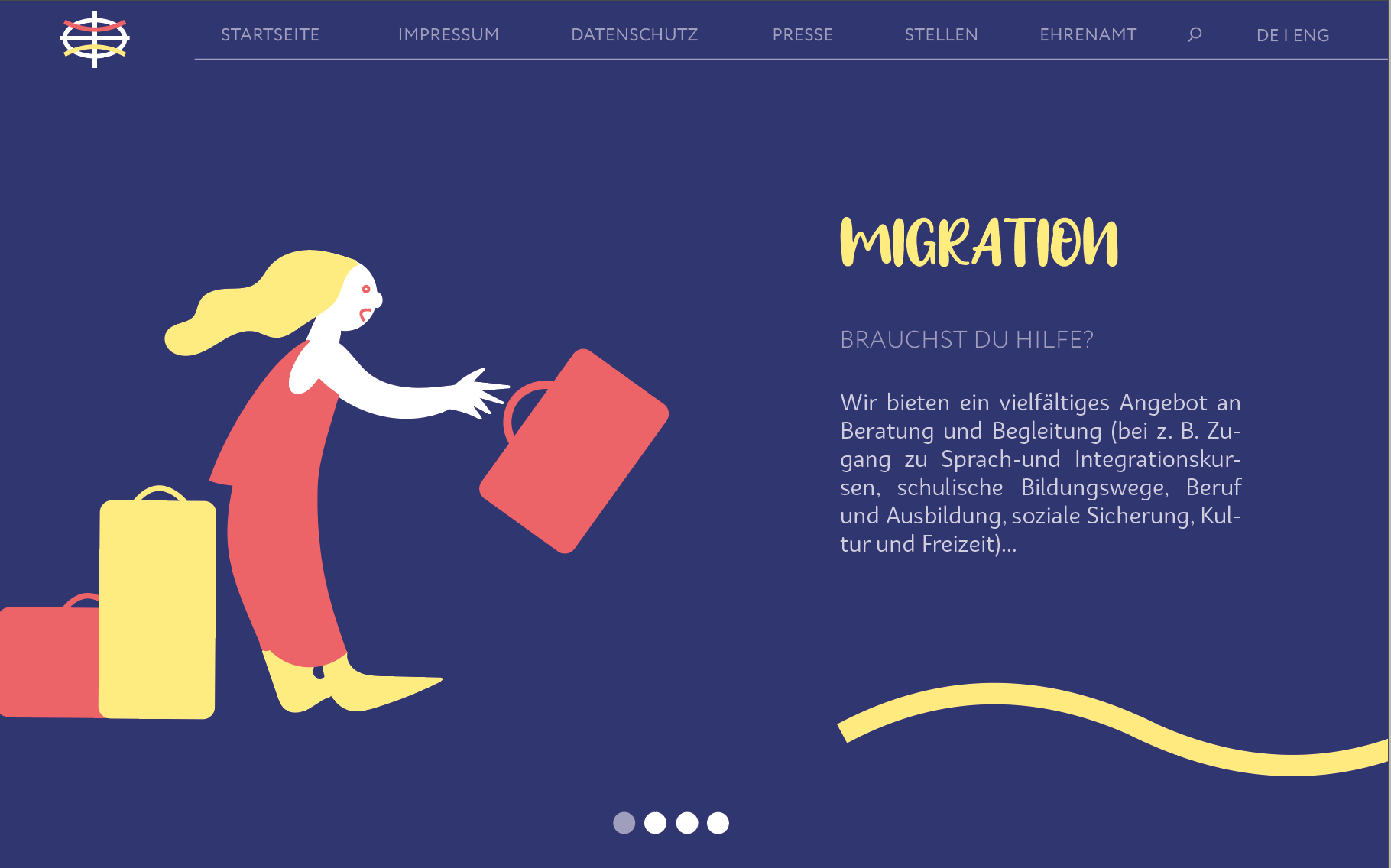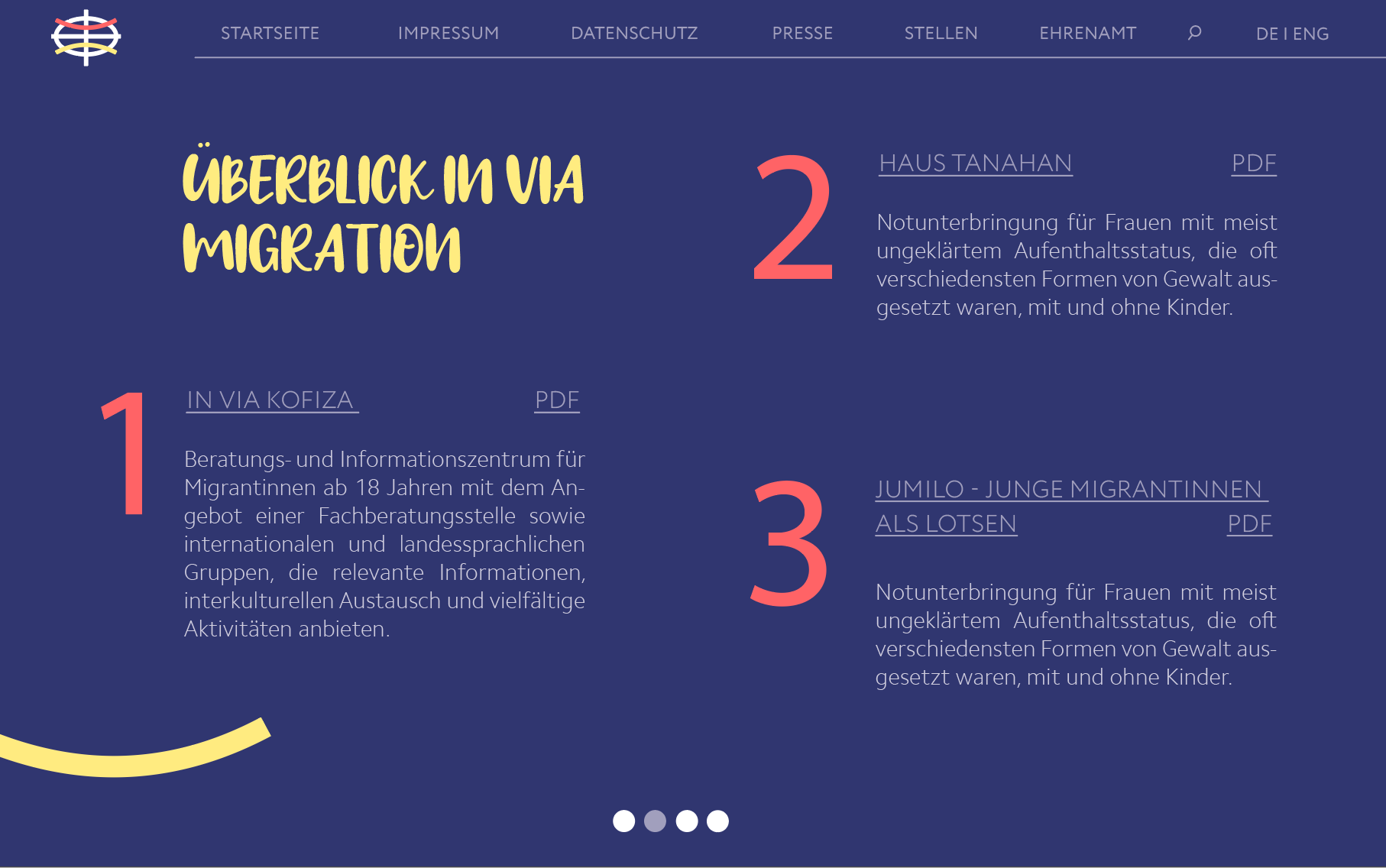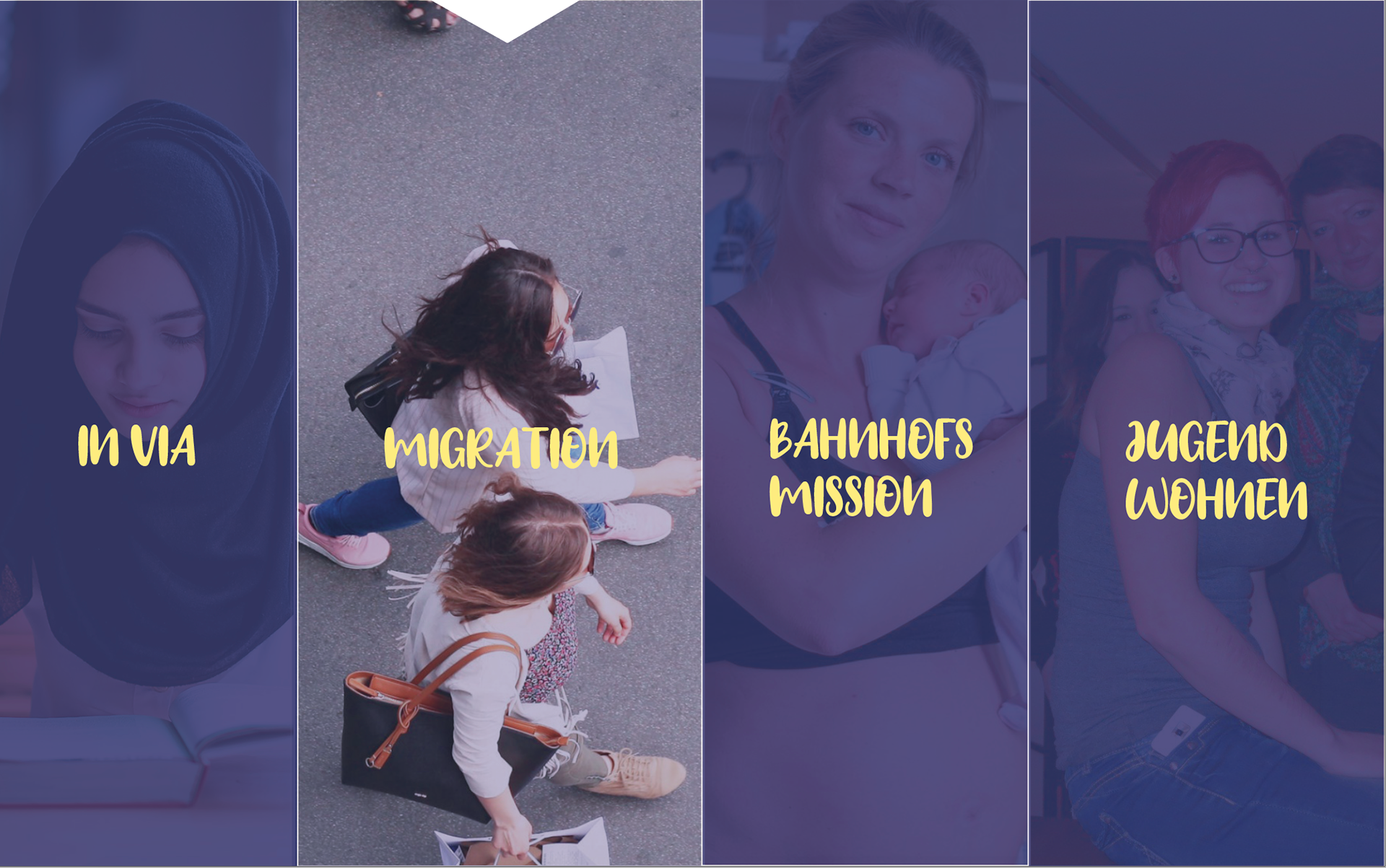 Here's the overview for the website again. The line represents the flow of the scrolling, and is kind of leading the user.