IT'S ALL ABOUT THAT JAZZ !
This illustrative vinyl cover is one of my personal projects, which I created in a cooperation with a Munich based cover band called "Meolos". I tried to recreate the jazzy-funky 80-s vibe through expressive colours and liquidy shapes, which also characterise the band members.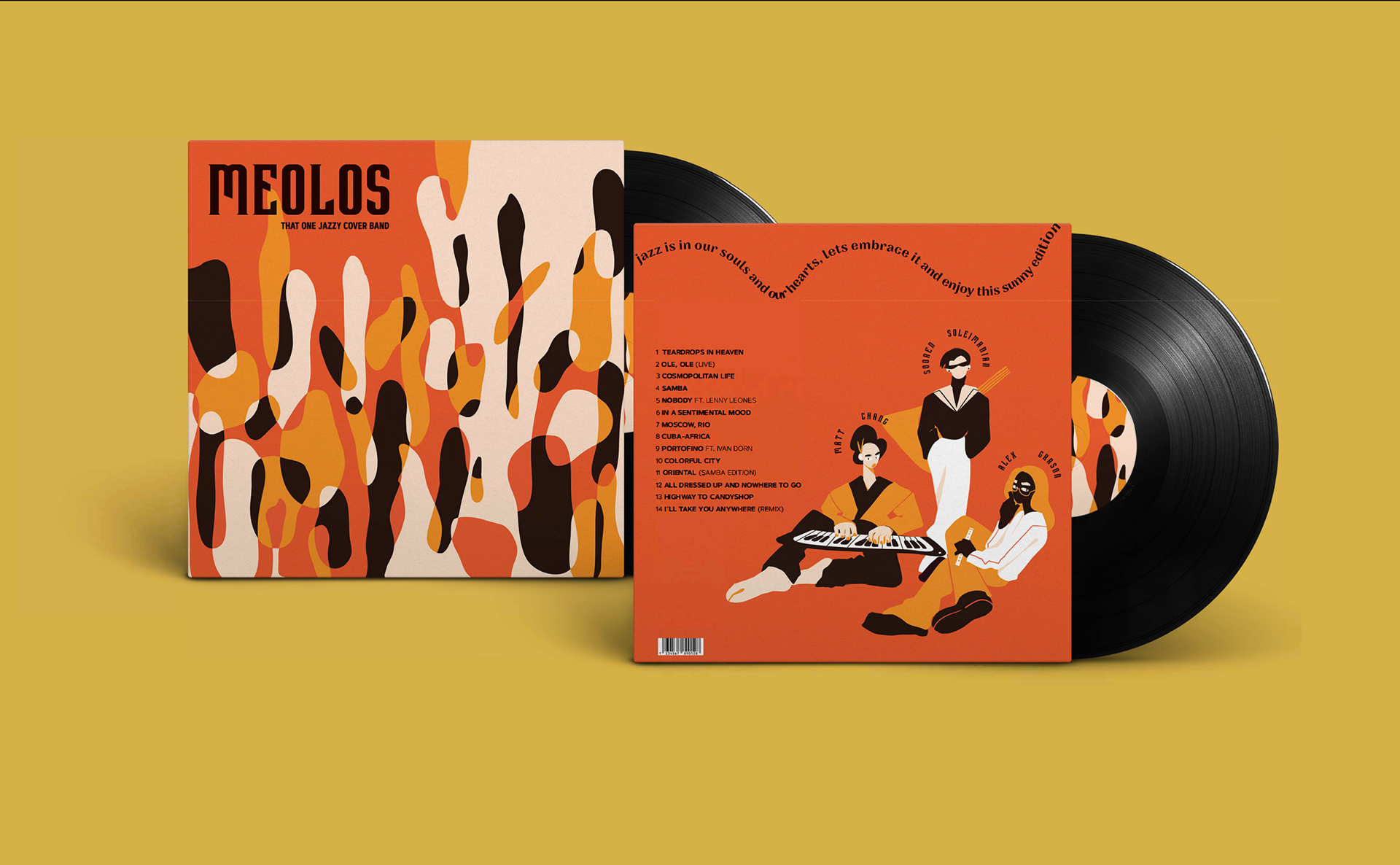 Here's a close up to the illustrations.